Innovation is our bread and butter, quality is our passion.
Pieffepi Vision: innovation and specialisation in HMI solutions
Pieffepi Vision was founded in 1989 as a screen printing company specialising in membrane keyboards and front panels. 
It later expanded its product range by manufacturing capacitive keyboards and industrial adhesive technology. 
In thirty years of activity, it has developed know-how dedicated to hmi (human-machine interface) applications, also specialising in touch screen solutions.
In 2022, Pieffepi Vision expanded the area of the production and office plant by approximately 1,000 m2 by building a new area with a 100 m2 clean room, ensuring the highest quality standards for our touch devices due to optical bonding during assembly. 
Our company boasts a dynamic structure that internally is able to offer very interesting, customised, and constantly evolving product lines for customers.  
Thanks to a partnership with a leading company in adhesive technologies, such as 3M, we provide assembly solutions truly high-performance, guaranteeing very high quality parameters. Through 3M's experience and reliability, we can provide the product that best suits the customer's needs, choosing from countless industrial adhesive technologies available. Their dedicated workshops are at our disposal to verify the success of the bonding proposed in the products manufactured.
Innovation and continuous improvement
Mission and vision have a fundamental importance in defining the goals of a company. In recent years, we have set ourselves the goal of modernising our business, starting with our mindset from our knowledge, supporting targeted investments in capital goods and human resources, in order to create more innovative and technological products. Professionalism, dynamism and flexibility are guaranteed by people dedicated to satisfying our customers in every single situation.
Pieffepi Vision: from foundation to today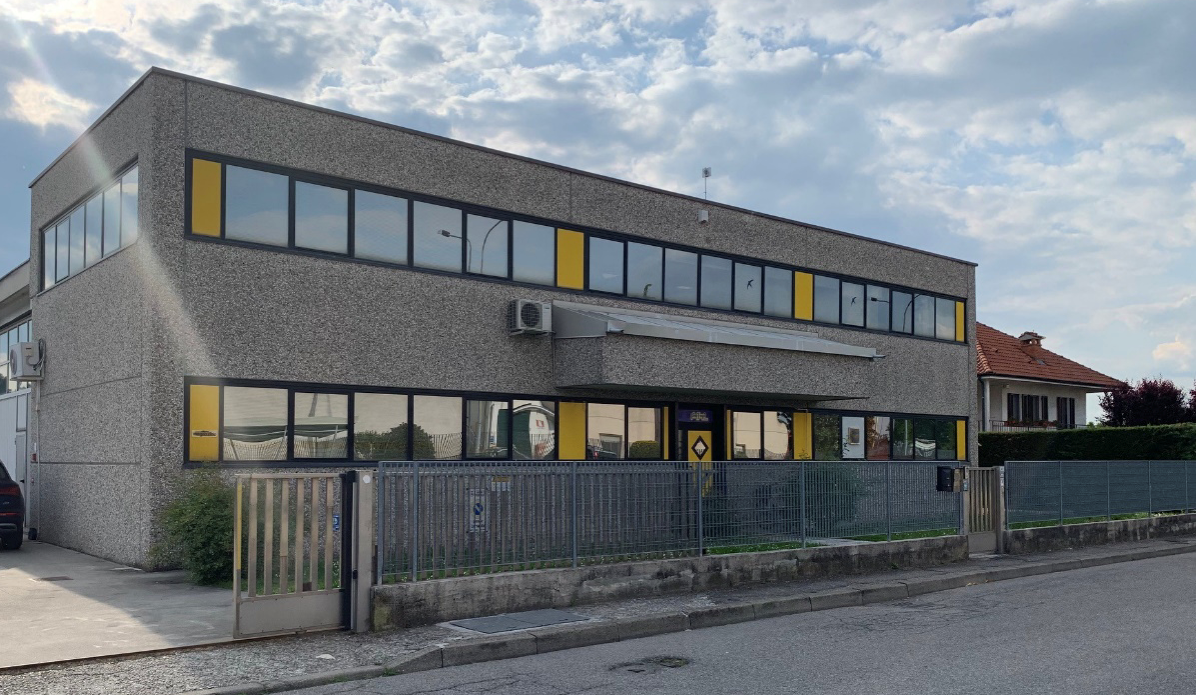 On the market for over 34 years
Founded in 1989 as a screen printing company specialising in membrane keyboards, Pieffepi Vision in its more than 30 years of existence has been able to develop a truly important and complex know-how in the production of not only membrane keyboards, but also capacitive keypads, control panels, touch screens, labels and industrial adhesive technologies. Today it has a very broad and interesting portfolio of products and solutions for the industrial screen printing sector.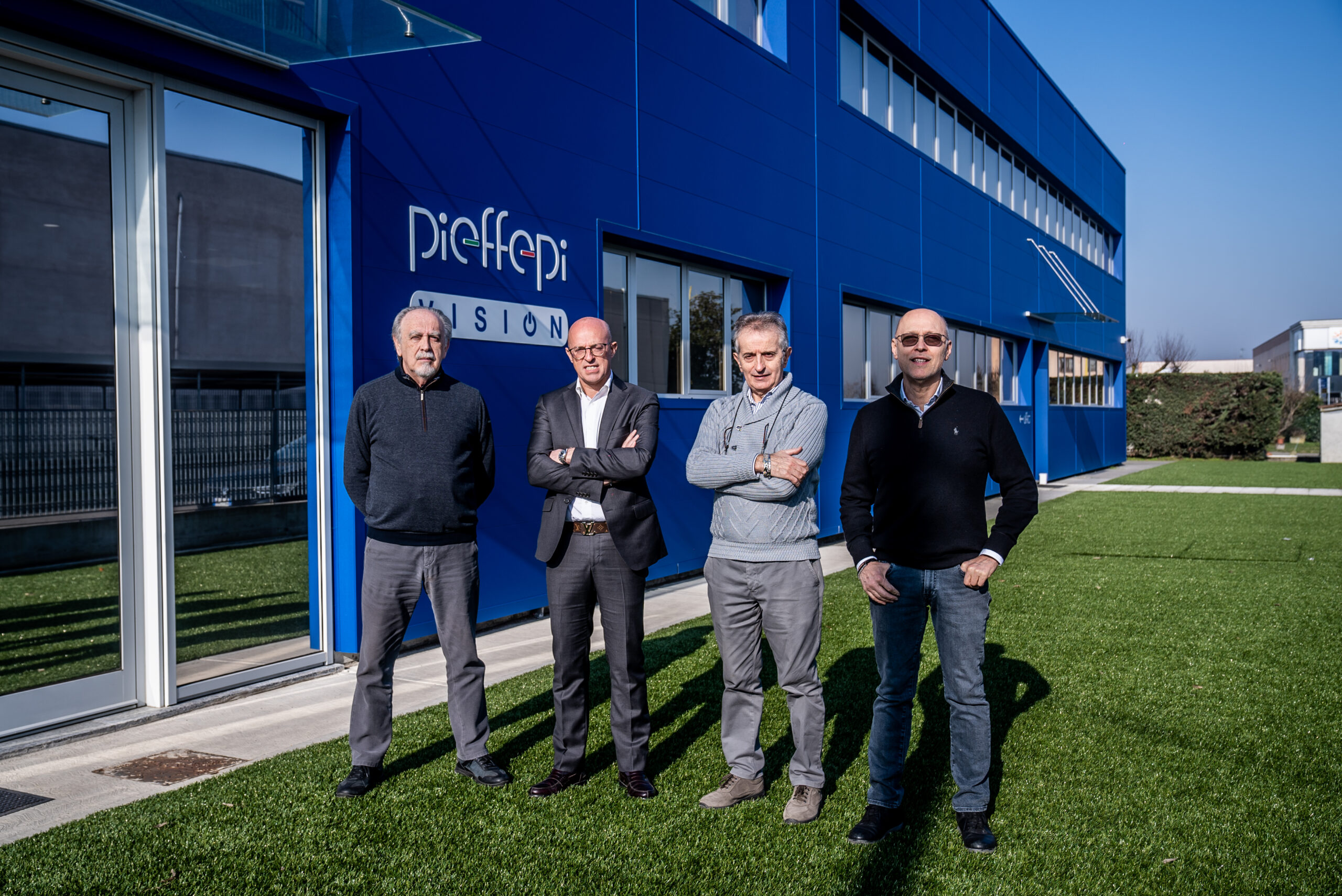 Constantly developing and changing
Pieffepi Vision is a continuously growing company. Founded by four founding partners 34 years ago, in  few years it has been able to evolve exponentially, reaching a workforce of around ten employees. Then the relocation to Vidigulfo, with the construction of a new shed, and a further boost brought the company today to a total of 40 employees and collaborators. Pieffepi Vision, however, has not only grown in space and personnel. Its growth has also, and perhaps above all, concerned the technological aspect of its work: over time it has implemented membrane keyboard technology with capacitive keyboards, but not only.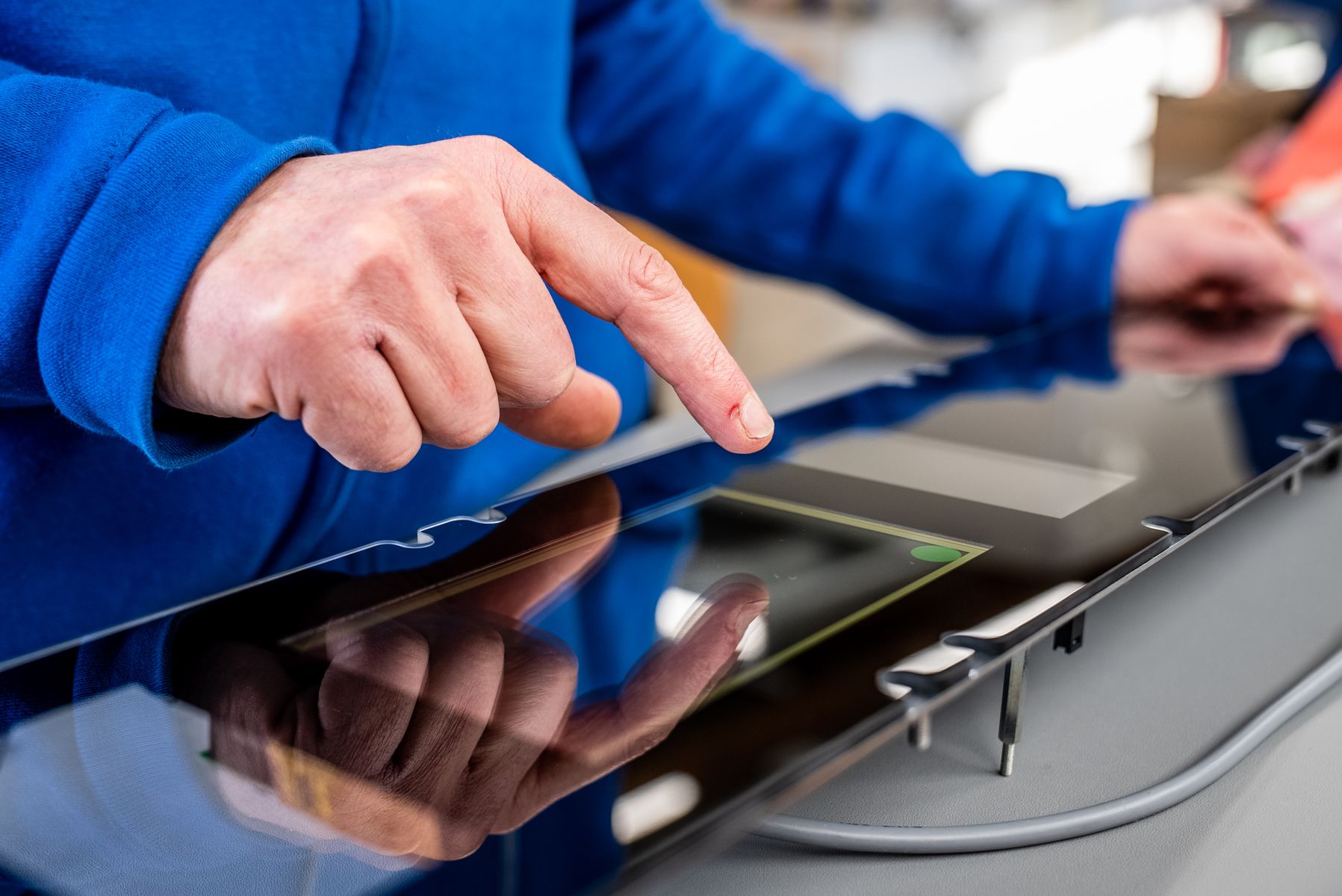 The new flexible and smart reality in the touch screen interface market
Over the last four years, thanks to major investments and a vision towards the future, the company has innovated its product range, introducing the production in Italy of man-machine interfaces with touch screen solutions - also full, given the high demand for this type of product in the sector of competence -, thus positioning itself on the market with interesting novelties, given also that the company has the possibility of customising both the sensorial part (Pcap Projected Capacitive Touch Screen) and the part concerning the cover. Important changes, those of recent times, for Pieffepi Vision, which today finds itself with new headquarters, new facilities, a new image and new management: a new reality, therefore, more flexible and smart, to adapt to the continuous change required by today's world.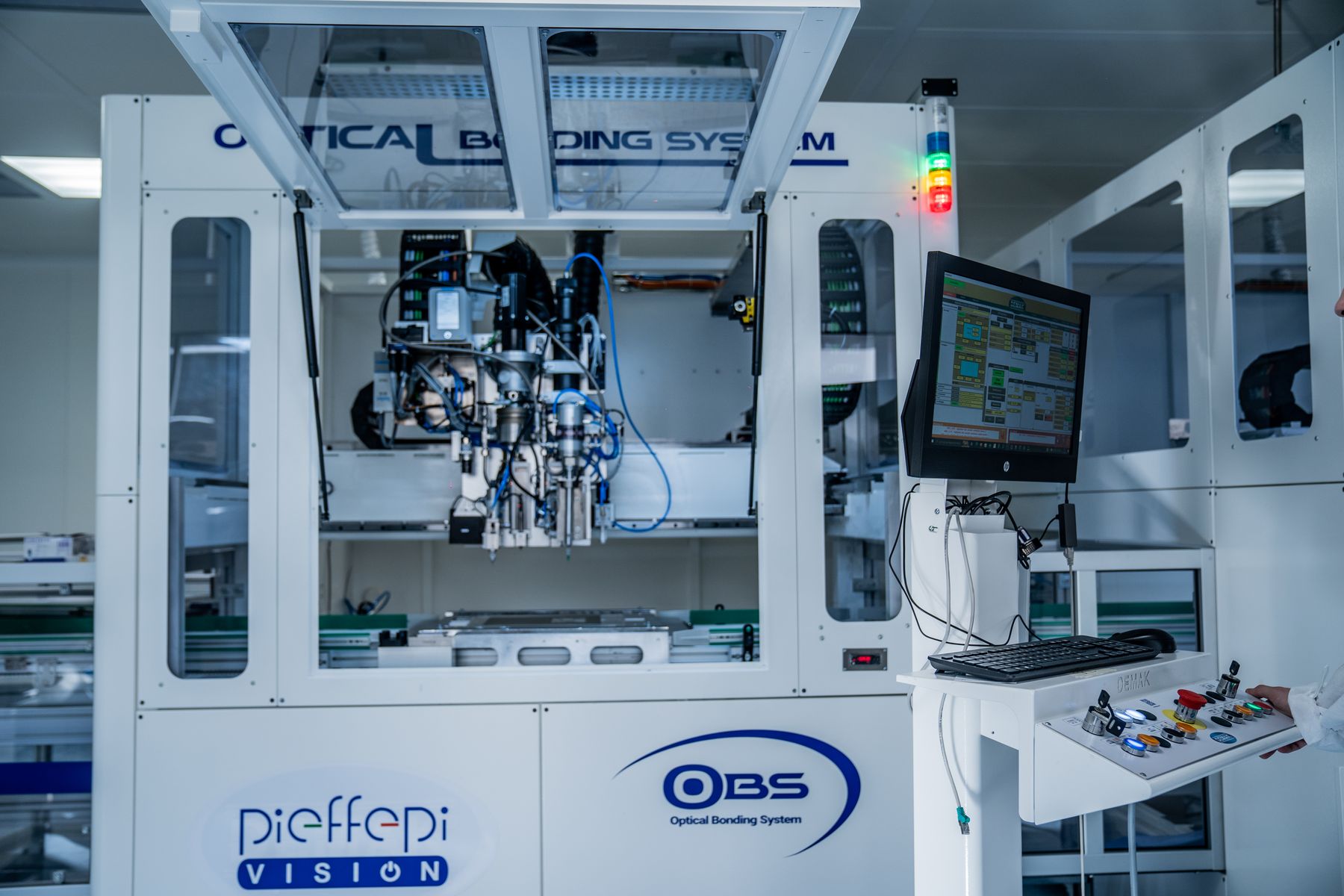 The driving force behind all things Pieffepi Vision
A constant desire to research new technology and keep up to date. For this reason, the company provides its employees with various training courses and constantly invests in research, materials, real estate, such as the new shed built during the pandemic, in stark contrast to what happened during that period, and machinery. In order to be able to do more and better and to keep up with the times, if not anticipate them.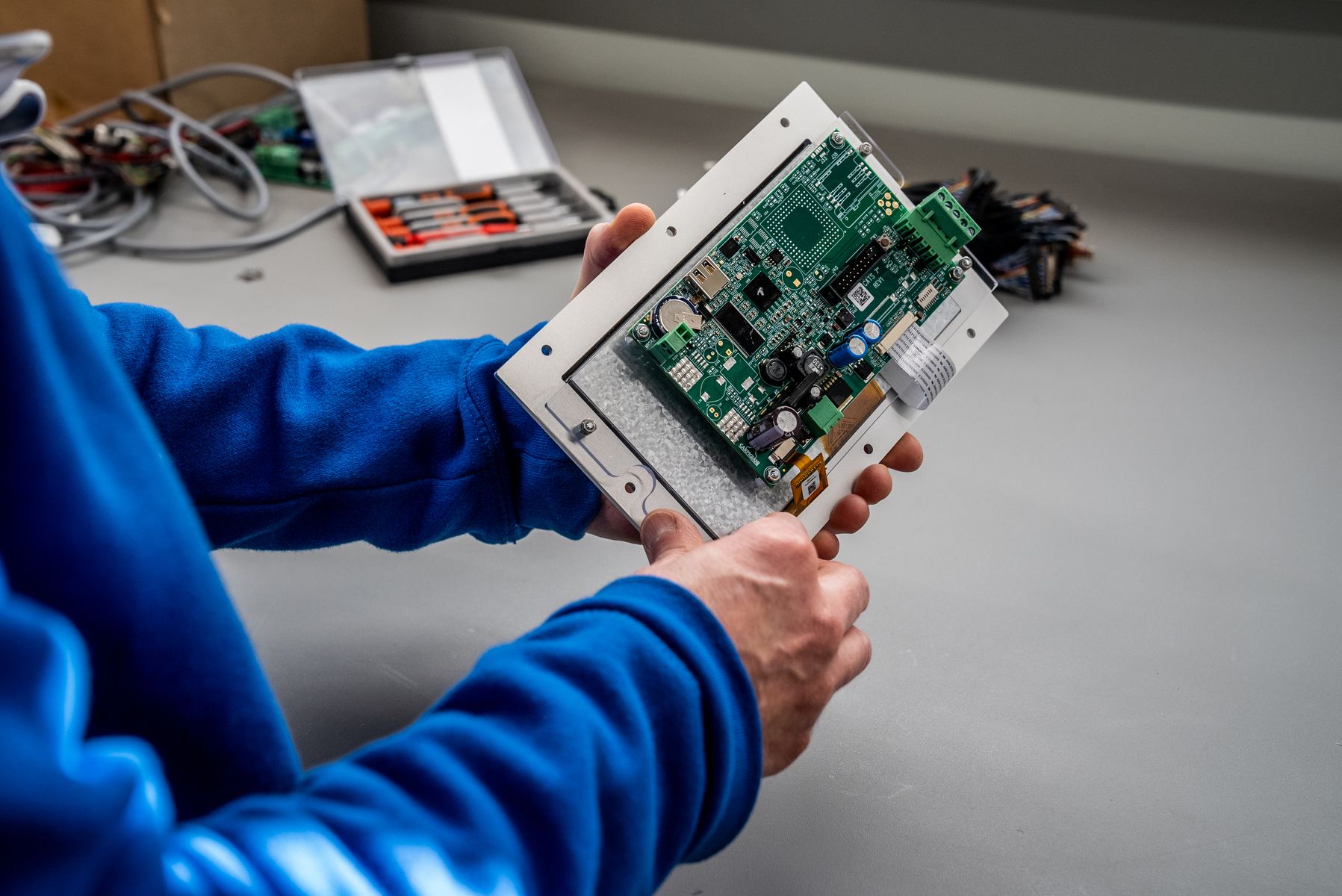 All made in Pieffepi Vision
The company manufactures its products all in-house. This allows Pieffepi Vision to have full control over product management and manufacturing, thus being flexible and professional, but also fast. And quality assurance. Furthermore, by manufacturing everything in-house, the company can realise each project from start to finish, from the design, thanks to its own technical department, to the complete realisation of the commissioned product.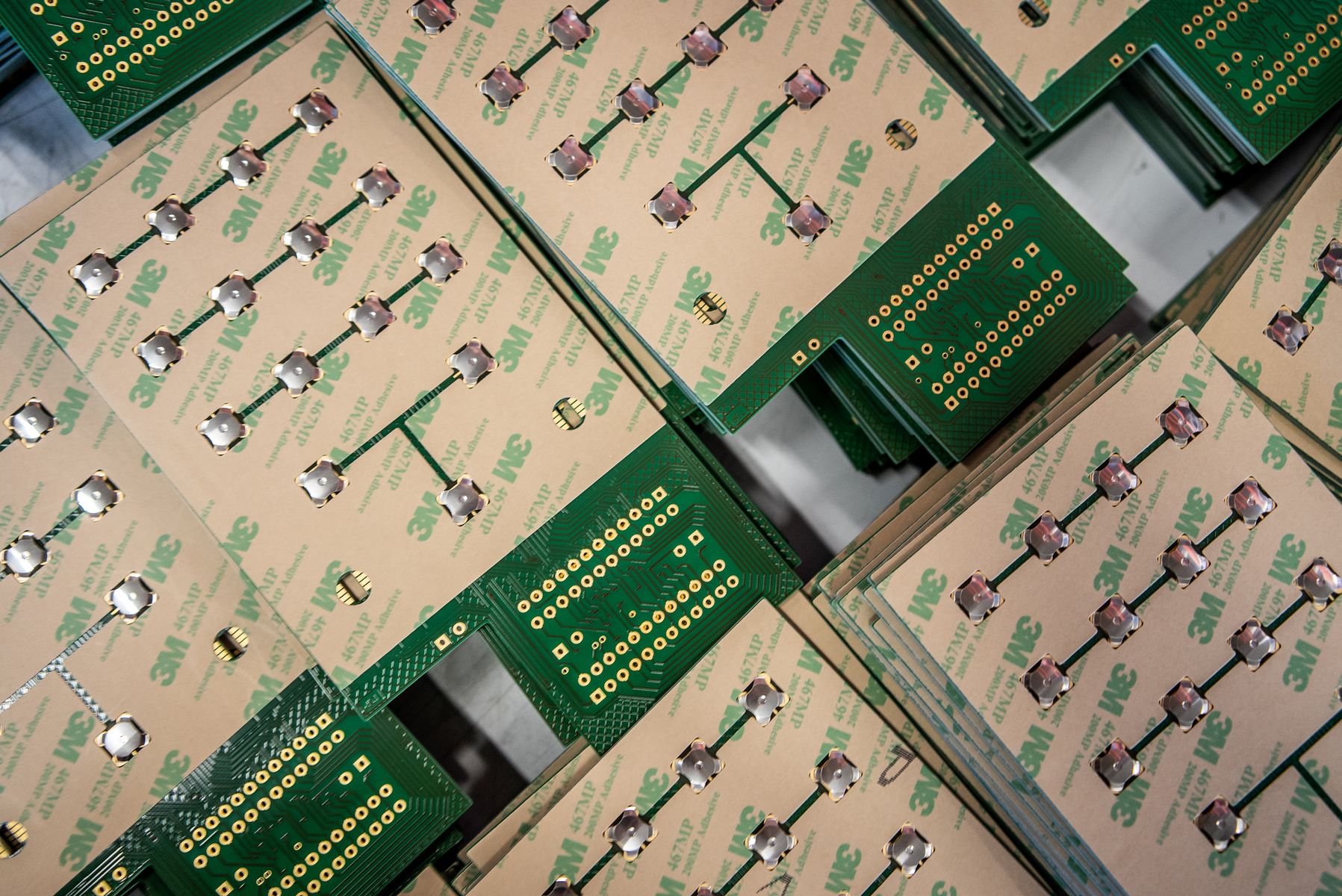 Partnership
Pieffepi Vision is the official and authorised converter of adhesives and tapes for the industry of industry leader 3M. Its long-standing partnership with 3M has enabled the company to grow a lot not only technically but also in terms of know-how, and it does not intend to stop there.
Complete customisation of products and ancillary services
Our company not only offers the assembly of finished products, but also a range of ancillary services. We specialise in complex assemblies, gluing of touch screen panels, and the manufacture of membrane, capacitive and control panels with holders. We also offer screen and pad printing services, handling some stages or the entire production process in outsourcing, and customisation on customers' own media. Choosing Pieffepi Vision products means choosing high-quality accessory services.