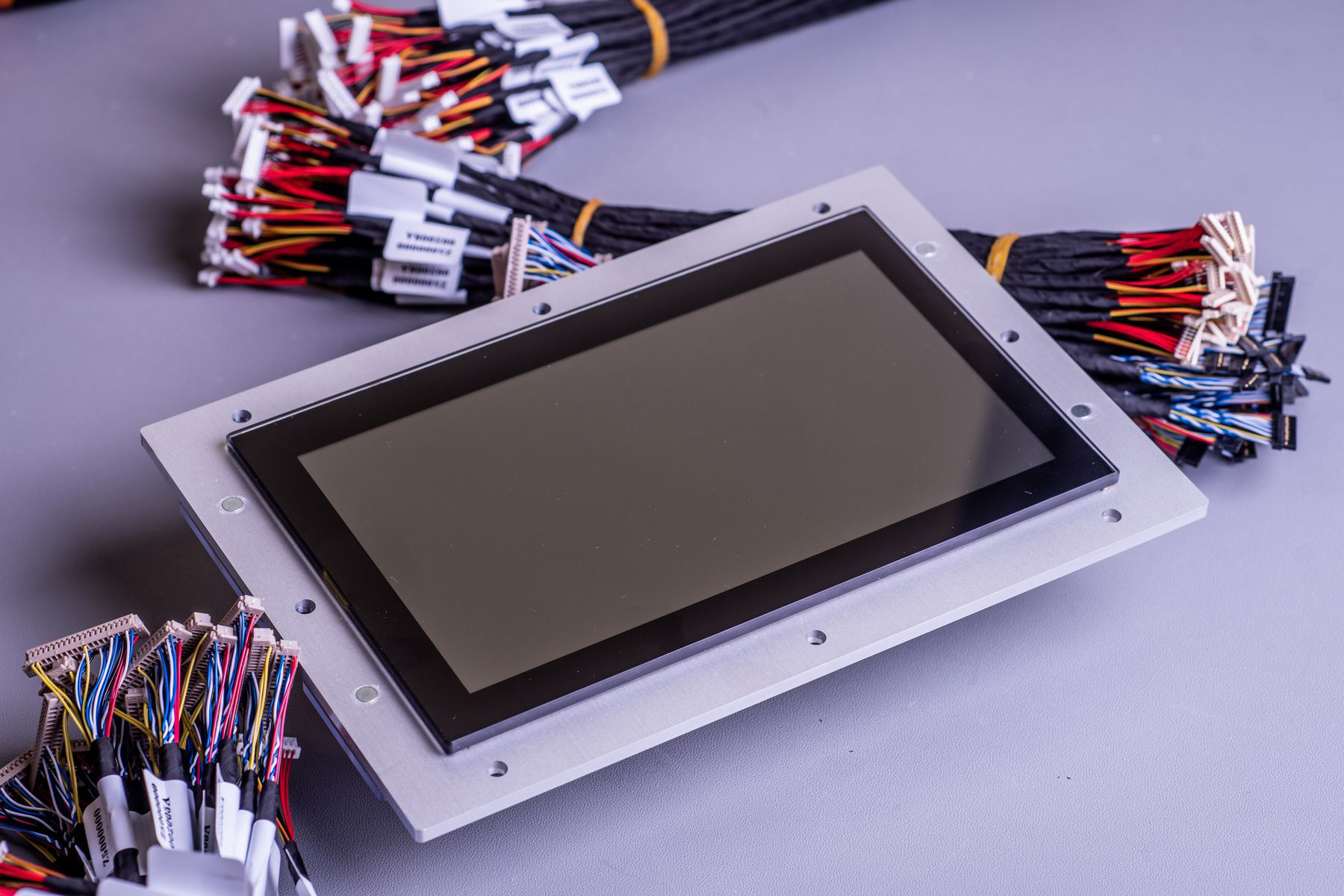 All our products are customised and manufactured in-house. This allows us to manage all production phases in full flexibility. 
We want to be ever closer to our customers' needs, providing both the assembly of finished products and a range of frequently requested ancillary services.
Complex assembly and gluing of touch screen panels
In addition to the classic manufacture of membrane and capacitive keyboards and control panels with their holders, we are able to supply complex assemblies with the insertion of touch screens either on contract or supplied by us, streamlining the work of the end customer. In some cases we are able to produce assemblies including fully tested electronic boards. 
We are also organised to outsource certain stages or the entire production process of a product.
We also do custom printing on media. We can affix logos, trademarks and other types of customisation, with the help of professional high-seal inks.
This allows us to offer a comprehensive service to our customers, who can count on us to manufacture high quality products efficiently and reliably. Our attention to detail and the quality of the final product allows us to guarantee maximum customer satisfaction, consolidating our reputation as a reliable and competent partner.
We also deal with printing and screen printing on metal, plastic or stainless steel objects, supplied on a contract basis, thus managing certain stages or the entire process of outsourced products. 
Our printing and screen-printing service on different materials, combined with our outsourced production process management, guarantees our customers maximum flexibility and the possibility of obtaining tailor-made products, manufactured with the utmost care and attention to detail. Thanks to our experience and professionalism, we are able to meet the most diverse requirements, offering customised solutions for every type of application.
Innovation and continuous improvement
Mission and vision have a fundamental importance in defining the goals of a company. In recent years, we have set ourselves the goal of modernising our business, starting with our mindset from our knowledge, supporting targeted investments in capital goods and human resources, in order to create more innovative and technological products. Professionalism, dynamism and flexibility are guaranteed by people dedicated to satisfying our customers in every single situation.
Would you like to request a quote?
Do not hesitate to contact us
Fill in the form and send us your request.
We will respond as soon as possible.